Ben L Smith High School
Class Of 1965
50 Year Reunion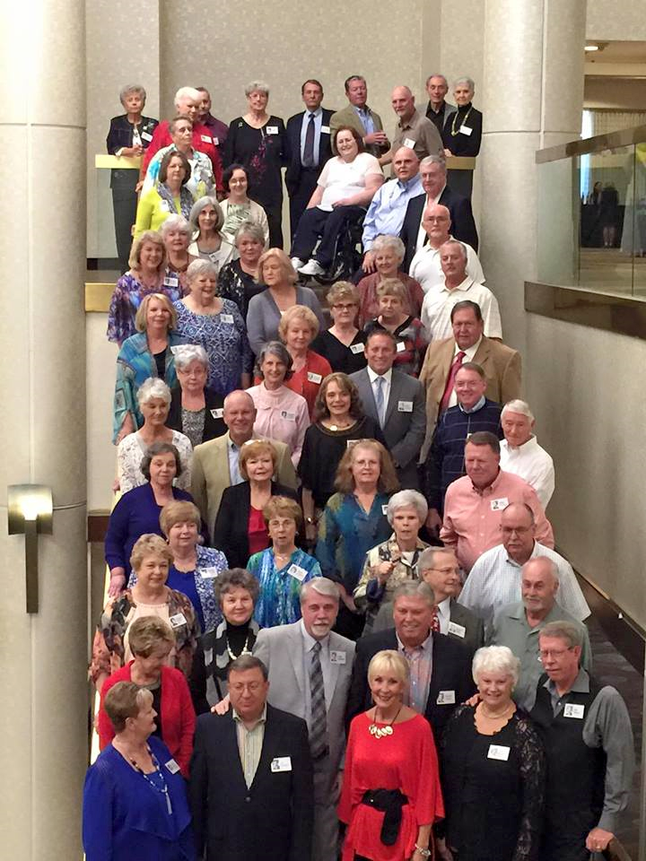 Pictures!
http://s656.photobucket.com/user/benlsmith65/slideshow/50th%20Reunion
50 Year Reunion !!!!
WHEN: Saturday, September 26, 2015 5:00PM – 10:30PM
WHERE: Greensboro Marriott Downtown www.marriott.com/gsodt
304 North Greene Street, Greensboro, NC 27401
COST: $60.00 PER PERSON (PAYABLE BY CHECK OR CREDIT CARD)
Make checks payable to: Ben L. Smith 1965
Mail to: Diana Faulkenberry
P.O. Box 5654
N. Myrtle Beach, SC 29597
There will be a buffet with varied selections for dinner and a cash bar.
Non-alcoholic beverages will also be available.
SIGN UP: http://www.benlsmith65.com/member_ReunionSignup.cfm
Smith High School - 50th
Start date: 9/26/15
End date: 9/27/15
Last day to book by: 8/25/15
Marriott hotel(s) offering your special group rate:
Greensboro Marriott Downtown for 119 USD per night
Book your group rate: Smith High School - 50th >>
Chantel Post
Sales Manager
Greensboro Marriott Downtown
336-379-8000 (Main)
336-387-8004 (Direct)
336-387-8024 (Sales Fax)
Check out www.marriott.com/gsodt
Earn points good for use toward travel and lodging by becoming a Marriott
Rewards member.
Enroll at www.marriottrewards.com and get to your dream destination faster!
Ben L Smith Class of 65 50th Reunion (Saturday September 26 2015)
$60.00
Sorry, you must be logged in to buy tickets.
If you would like to order please
log in here
.
| NAME OF ITEM | QTY | COST |
| --- | --- | --- |
| Ticket | | $60.00 |