Ben L Smith High School
Class Of 1965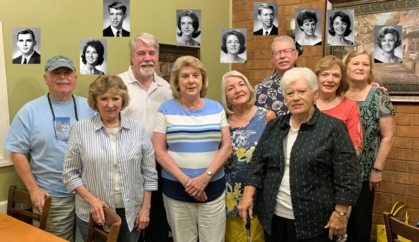 SAVE THE DATE! SAVE THE DATE!
OCTOBER 24, 2020
Greensboro Elks Lodge No 602
2201 W Cornwallis Dr
Greensboro, NC 27408
The Ben L Smith Class of 1965 55th Reunion Committee met at the Pavilion Restaurant on Thursday, August 15, 2019. Class members present were Don Carr, Larry Oldham, Dena Oldham, Rachel Ellis, Janet West, Libby Horne, Jim Steed, Pat Roberson, and Darlene Thompson. Discussions were held concerning where and when to meet, how often, formal or casual, and other activities required for the reunion.
The consensus of the committee was that we hold a full-fledged reunion in 2020 and then meet yearly after that since we are all getting more mature. These yearly reunions would be at a place to be decided in a casual atmosphere with each person paying for their own meal.
After the meeting, we met with Mark Cockman at Greensboro Elks Lodge No 602 and signed a contract to hold our reunion on October 24, 2020. Further details will be forthcoming and we need to start notifying all classmates.
Feel free to contact me by email or phone at 704-677-3196 if you have further questions.
Thank you!
The Reunion Committee
P.S.
Please let me know your favorite songs you would like to hear at our reunion.
The next meeting for the reunion committee will be in January at the Pavilion restaurant. You will be notified when the date has been set.

ANNOUNCEMENTS
Our 55th reunion is fast approaching and we need to start planning now. All input is welcome and if you would like to be on the committee please contact Don Carr at dcarr@att.net or Larry Oldham at larry.oldham0@gmail.com. Thank you!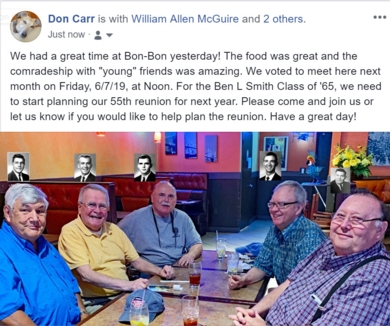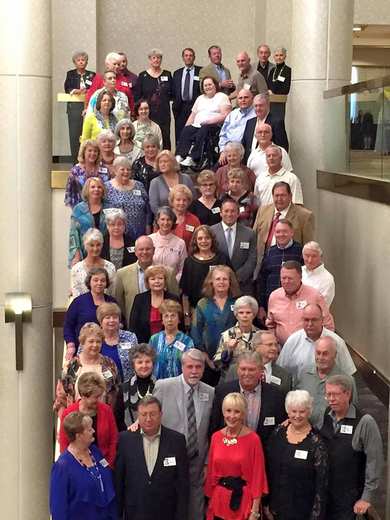 Pictures!
http://s656.photobucket.com/user/benlsmith65/slideshow/50th%20Reunion
Just a quick note to share, we held a Welcome Home party from Vietnam for Bob on his 70th birthday. It was a wonderful tribute to honor his journey home, Bob was presented a variety of ribbons and a flag that flew over the Capitol building in DC on Memorial Day.
Friends, a great band and family were there to help celebrate, as well as comrades from the VFW and the American Legion. Our local MG club drove him around since he no longer has his favorite car. Then they presented him with an original MG key from England and a small die-cast model of his car. We made him a Memory scrapbook from his experience there. While it was 50 years ago. Welcoming him home officially was never too late.
Do you know the address/email for the classmates below? Use the Contact Us link above to let us know.
Click this link for a list of classmates we need info for:
Classmates We Need Info For 031020