Ben L Smith High School
Class Of 1965
ANNOUNCEMENTS
Just wanted to let my fellow classmates know that my new book is available on Amazon.com/Larry Oldham. The name of the book is Making a Lifestyle Change and it is motivational and instructive suggestions on how to prevent pre-diabetes and diabetes. It also has ten different ways that you can lose weight and keep the weight off. It is available as an e-book or a paperback book. You can also go to my website, larryoldham.com and hear my radio promotion interview. Check it out and give me feedback about the content. Thank you Steve Maness, Wayne Mobley, Ann Byrd, Darinda Moses,and other classmates who have purchased the book and has given me feedback. I know this is shameless self promotion however the book can help you save your life if you will follow the daily habits to change your lifestyle.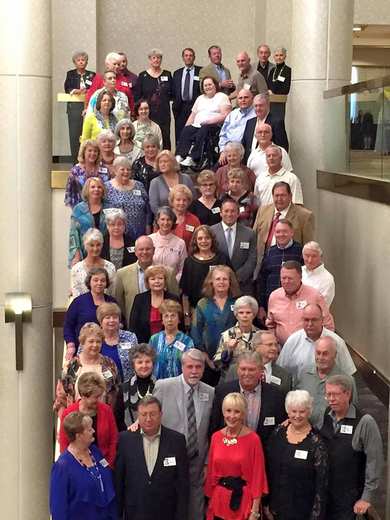 Pictures!
http://s656.photobucket.com/user/benlsmith65/slideshow/50th%20Reunion
Just a quick note to share, we held a Welcome home party from Vietnam for Bob on his 70th birthday .it was a wonderful tribute to honor his journey home, Bob was presented a variety of ribbons and a flag that flew over the Capitol building in DC on Memorial Day .
Friends, a great band and family were there to help celebrate, as well as comrades from the VFW and the Amevrican Legion . Our local MG club drove him around since he no longer has his favorite car, then they presented him with an original MG key from England and a small dye cast model of his car. We made him a Memory scrapbook from his experience there. While it was 50 years ago. Welcoming him home officially was never too late.
Do you know the address/email for the classmates below? Use the Contact Us link above to let us know.
Click this link for a list of classmates we need info for:
000/9/1/4/12419/userfiles/file/ClassmatesNeedInfo081810.xls